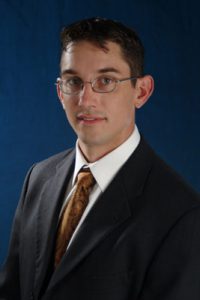 Nathan L. Heineke was born and raised in rural north-eastern Wyoming, and took his undergraduate degree in Visual Arts at the University of Wyoming. He has been an avid hunter and outdoorsman his entire life. The design of his work reflects both his practical wilderness experience and his admiration for the elegant and capable British style in gunmaking.
When, as a student, he was exposed to James Howe's great classic text The Modern Gunsmith, the future course of his professional life was set. On graduation from college, Mr. Heineke went to the United Kingdom, to see firsthand the shops and workshops of the great English gunmakers. Upon his return he applied some of the lessons learned and built a portfolio of fine sporting rifles. On the strength of this work he was offered a job at Griffin & Howe, the oldest American custom gunmakers, then in New York, New York. Mr. Heineke worked for Griffin & Howe for some five years, building and repairing fine rifles and shotguns.
In time, both the lure of Wyoming life and the desire to set out on his own called Mr. Heineke home, and he returned to Laramie to establish his own workshop in Laramie's historic downtown district, devoted to the production and restoration of first quality rifles and shotguns. Mr. Heineke was accepted into the American Custom Gunmakers Guild in January, 2006, by vote of his peers. Mr. Heineke is engaged in a wide variety of custom rifle and shotgun projects, ranging across the board from new commissions for fine bolt action and single shot rifles to the restoration of a variety of fine turn-of-the-past-century military and single shot rifles, and the restocking, repair and regulation of classic English and European shotguns. He can be reached at:
N.L. Heineke, Inc., 201 South 2d Street, Laramie, WY 82070.
The telephone is (307) 745-8592, the fax is (307)745-4198